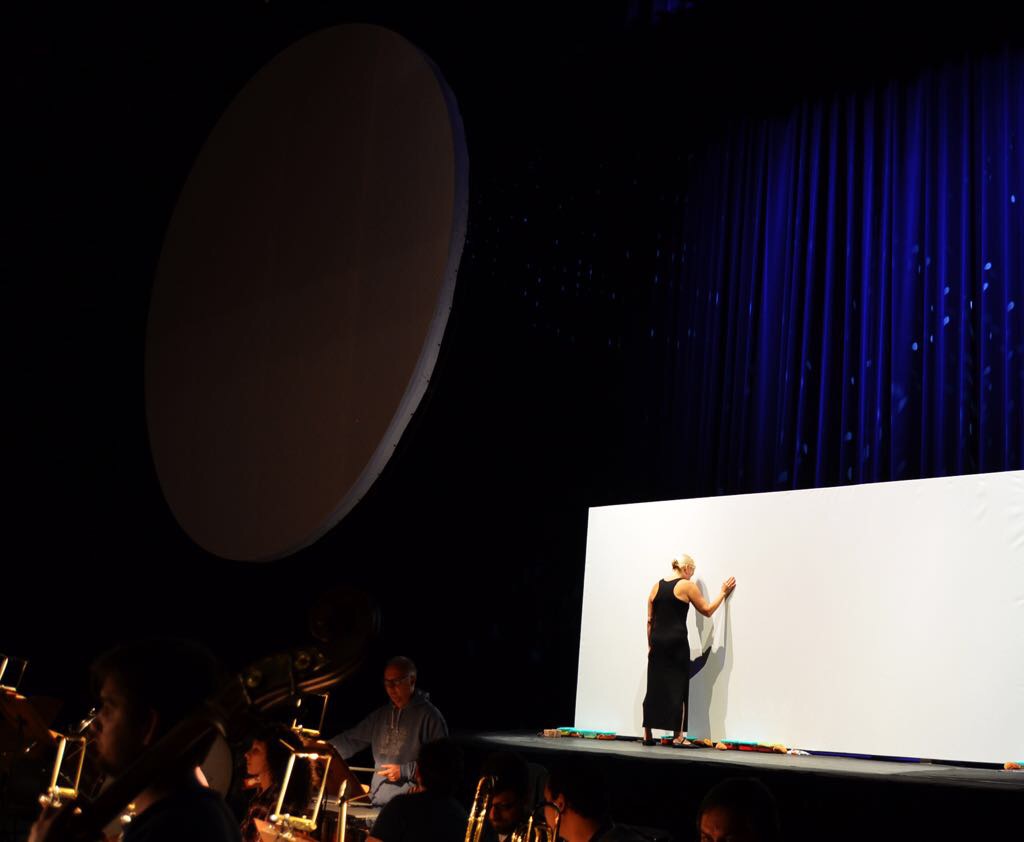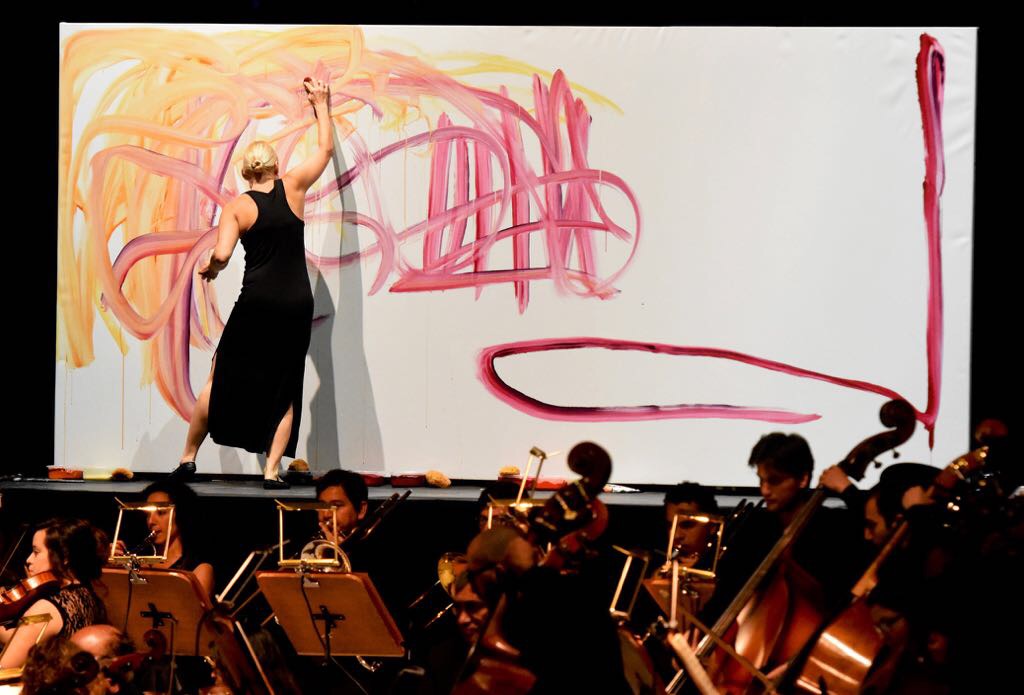 Biography
Tiina Osara is a Finnish Visual Artist and Actionpainter.
She is known both for her large-scale abstract,
colourful and multilayered paintings, and photo- and
videoinstallations.
Her special arena is performing live in classical
concerts, where Osara transfers her musical
impressions in real time to the canvas, in front of the
audience.
Classical music is currently her main subject for
painting. Having a degree in Physiotherapy helped
Osara to understand both the meaning of motion and
the kinestetic sense as tools of expression. This also
led to the large scale of her paintings, which liberates
her work towards more holistic and physical
expression.
Osara studied Fine Arts in Art School Maa
participating in their Professional program from 1993
to 1996, graduated as Bachelor of Visual Arts from
her studies between 2006 to 2008, and specialised in
Photography Art from 2009 to 2010 in Tampere
University of Applied Sciences.
Osara has held both private exhibitions, and
participated in group exhibitions, both in Finland and
elsewhere in Europe, since 1996.
Tiina Osara has lived and worked in France since 2013.